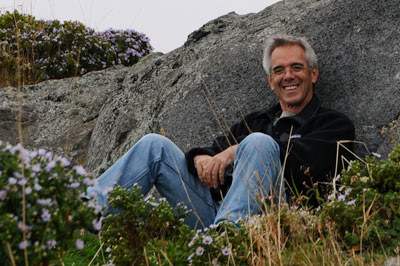 In the past 40 years I have been primarily involved in a journey as a psychiatrist and a forensic psychiatrist.  That has been a mission to alleviate suffering, to assist people in finding and achieving their goals and to seek justice for the mentally ill (
www.robertlindermd.com
). 
Even before that journey began, I had been engaged in a separate effort through photography to capture the spontaneity of a moment or to witness and document our constantly changing world.  This has led to travels around North America, Europe, Southeast Asia.  More recently, this desire has inspired visiting the polar regions.  In the north: Svalbard, Iceland, Greenland, Nunavut, the Canadian Arctic and Alaska.  In the south: Argentina, Antarctica, South Georgia and the Falklands. 
While being awed by the magnificence and pristine beauty of these environments. I have worked to establish photographic markers of these vulnerable and threatened ecosystems.  As glaciers increasingly calve and recede due to environmental alterations, the ever changing landscapes captured here provide a bipolar warning of the challenges ahead. ­
I have moved from the dark room in the 1970s to the digital dark room today.  The aesthetic has been altered with this technological shift, but it has provided new tools to allow a more personalized imprint of the experience.  The photographs shown here represent a sample of available prints.  Images are pigment prints on archival papers.  Please use the contact form below regarding questions or interest in purchasing these images.